Michael Jackson - The Magic, The Madness, The Whole Story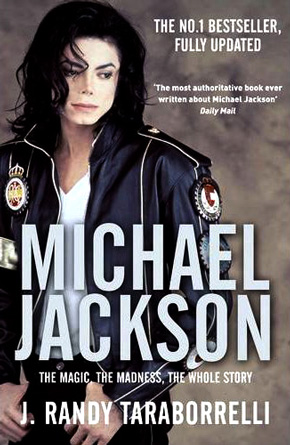 In December 2009 Michael Jackson's FBI files were released under the Freedom of Information Act - and Charles Thomson was one of the journalists who requested them. Appalled by the media's inaccurate coverage of the files' contents, Charles wrote two articles on his blog exposing the media's misleading reportage and exploring what the files really told the public about the King of Pop.
In February 2010, Charles was contacted by best-selling celebrity biographer J Randy Taraborrelli, who liked Charles's articles about the FBI files and wanted to quote them in the updated version of his Michael Jackson biography.
After corresponding with Taraborrelli, Charles agreed not only to let the author use extracts of his FBI coverage, but also to pen some exclusive additional segments for inclusion in the biography. As well as writing a brand new commentary on the FBI files, Charles also contributed his first-hand recollections from Jackson's 'This Is It' concert announcement at the O2 Arena in March 2009.
The updated edition of 'The Magic, The Madness, The Whole Story', featuring Charles's exclusive passages, hit European shelves in June 2010 and US shelves shortly afterwards.